Archive, 2003/04.


... What if Townsville( and the PPG )were set in the XIXth century, instead of the next one?

Well,
I always liked to draw retro things( and those latest "Anne of Green Gables" fanarts are just another example ), and, also I always loved steampunk gadgetry and designs!

So I started to wonder that for a bit, then in 2003.
I didn't even knew about that episode when the PPG were in the wild west, though - that came later, but thatś a kind of thing that always happen with me - and, that scenario I imagined for fanfiction/art would be the same urban Townsville we all know, though just set in the XIXth century instead.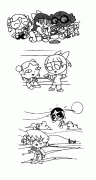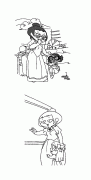 Free Image Hosting by ImageBam.com